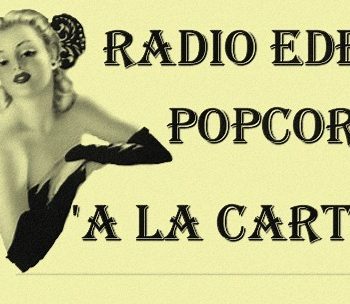 Je voudrais remercier tous les auditeurs de Radio Eden pour leur fidélité. C'est un vrai plaisir de diffuser tous les weekend cette formidable musique, le nombre de participant ne cesse d'augmenter, ce qui prouve que ces merveilleuses mélodies ont encore un bel avenir. Ça me donne l'envie de continuer, keep the faith!
Ik zou graag alle luisteraars van Radio Eden bedanken voor hun loyaliteit. Het is een waar genoegen om elk weekend uitgezonden deze prachtige muziek, het aantal deelnemers toeneemt, wat bewijst dat deze prachtige melodieën hebben nog steeds een mooie toekomst. Het maakt me willen blijven, keep the faith!
I would like to thank all the listeners of Radio Eden for their loyalty. It is a real pleasure to broadcast every weekend this formidable music, the number of participants is constantly increasing, which proves that these wonderful melodies still have a bright future. It makes me want to continue, keep the faith!