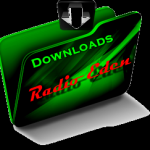 Hours and hours of popcornoldies music … enjoy!
The Ultimate Dance Mix
More than 12 hours non-stop popcorn music…
Radio Eden, non-stop 'Popcorn Mix' 
Best of Popcorn
Quand l'envie de bonne musique ne peut attendre!
Wanneer jullie verlangen naar steengoede muziek en niet langer kunnen wachten!
When your desire good music and you can't wait!